I have had a soft spot for this one for years, so please forgive me:
TechFuture: Hold On! Paul Moller's Skycar Is Coming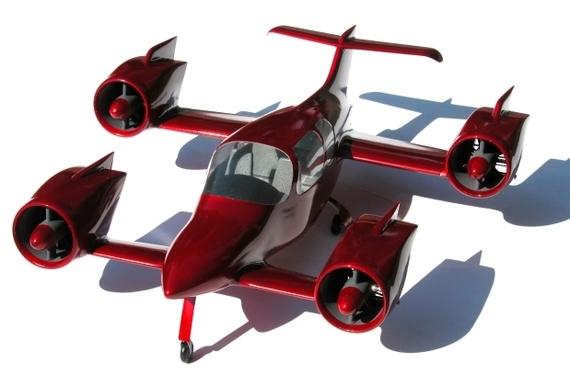 In telling this story, your intrepid reporter Bill Robinson meets Dr. Paul Moller, the inventor of the futuristic Skycar, a VTOL (Vertical Take-Off and Landing) vehicle. The press has written copious colossal criticisms and unflattering articles on the Moller Skycar in the past, however TechFuture thought to be fair, another look was warranted.
A long-ago Scientific American article proclaimed:

"The 21st century feels like a letdown. We were promised flying cars, space colonies and 15-hour workweeks. Robots were supposed to do our chores, except when they were organizing rebellions; children were supposed to learn about disease from history books; portable fusion reactors were supposed to be on sale at the Home Depot. Even dystopian visions of the future predicted leaps of technology and social organization that leave our era in the dust."



It's the "flying cars" part that this column will examine.

I don't know about you, but I'm not all that disappointed or "letdown" because I know they are coming; it's just a matter of time.

However, if you are feeling dejected and gloomy, never fear; there's a flying car coming right at you in the near future. A "Jetsons-like" transportation mode is just around the corner.

Steadfastly ignoring all the detractors and naysayers, Dr. Paul Moller has pursued his beautiful obsession to the hilt; never giving a darn about what Scientific American or anybody else was saying. He just kept right on pushing.

Aeronautical and engineering experts have declared Moller's Skycar as "impossible" and online flamers have pontificated for years that it's a fraud, laughing and calling names all the way. But Moller and his company Moller International carry right on, unabated on his 50-year plus journey and quest for a flying car to change human life forever.

I'm with him 1000%. I always support the underdog. I like the 'Davids' of this world and their chances to overcome insurmountable odds. I just love people who pursue their dream and don't let any of the nattering nabobs of negativism get in their way.

None of the people who love to hate Paul Moller have talked to the man. They haven't done extensive research on him, his designs or the evolution of his Skycar; they know nothing and just lie back criticizing.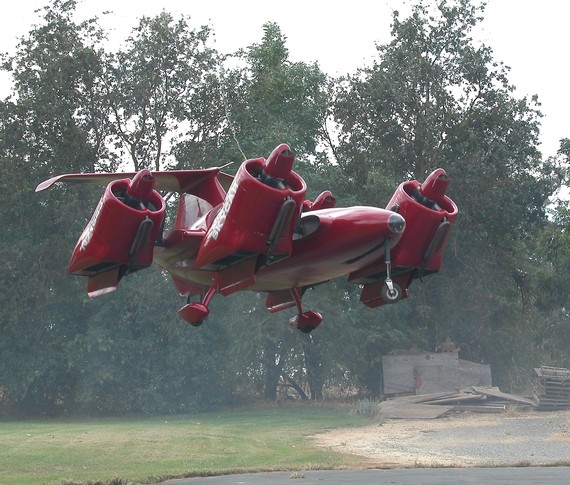 Passengers: 4
Top speed @ 25,000 ft: 350 mph
Cruise speed @ 25,000 ft (80% Max Range): 315 mph
Cruise speed @ 25,000 ft (Max Range): 205 mph
Cruise speed @ Sea Level (Max Range): 140 mph
Maximum rate of climb: 3800 fpm
Maximum range: 750 miles
Net payload: 750 lbs
Fuel consumption: approx. 20 mpg
Operational ceiling: 32,000 ft
Gross weight: 2400 lbs
Installed engine power: 865 hp
Power boost (emergency): 33%
Dimensions (LxWxH): 21.5' x 8.5' x 7.5'
Takeoff and landing area: 35 ft dia
Noise level at 500 ft: 65 dba (Goal)
Vertical takeoff and landing: yes
Uses automotive gas: yes
Emergency parachutes: yes

Dr. Moller has flown the M400 "a couple of dozen times, very low to the ground" about 40-feet up and a few hundred feet in every direction. He says he's "getting to the point where I'd be comfortable flying four passengers and their cargo around for a longer period."
http://www.huffingtonpost.com/billrobin ... 92345.html